Star Stuff: A Story of Carl Sagan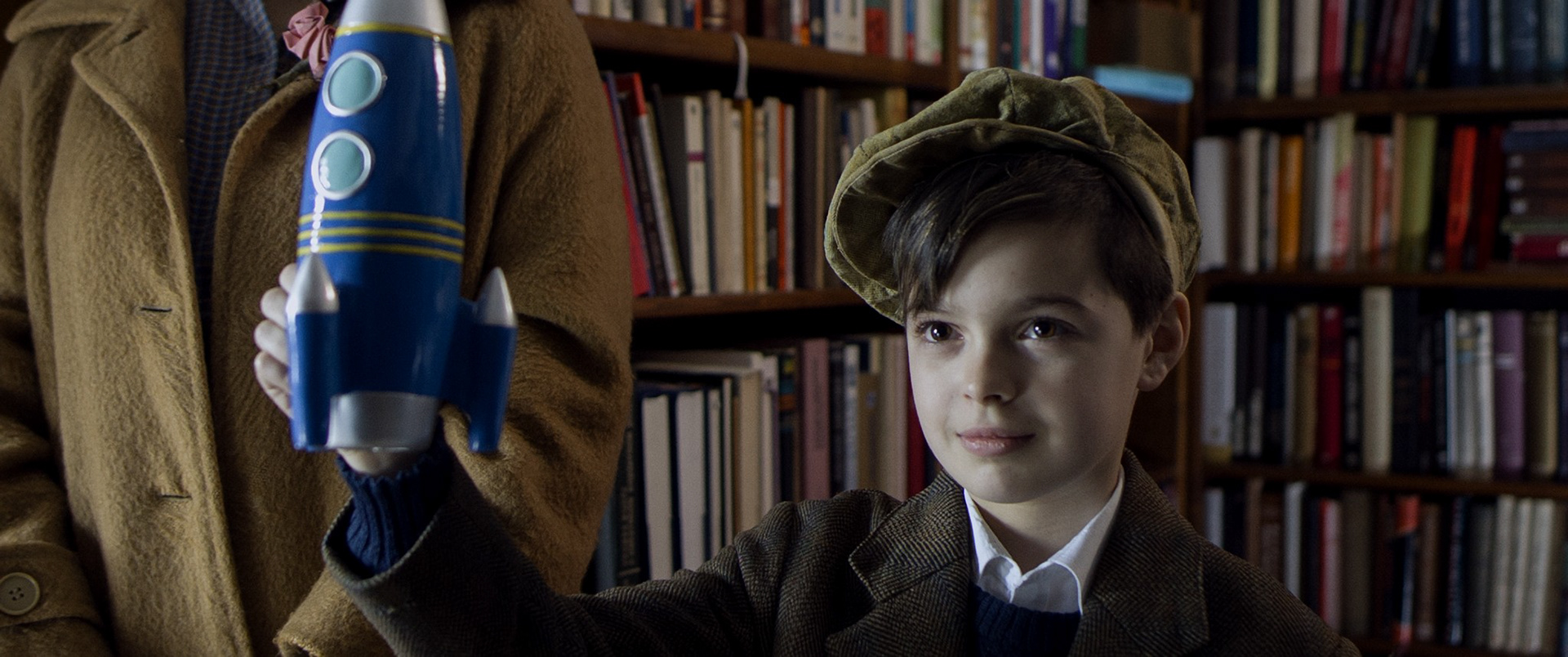 Inspired by the life and work of Carl Sagan, Star Stuff is a love letter to curiosity, imagination, and science.
The short film traces young Carl's cosmic journey, from a curious child nurtured by supportive parents to becoming a timeless inspiration for generations. Through his lifelong exploration, Carl Sagan bridged the gap between the universe and humanity, infusing it with awe-inspiring vastness and intimate connection.
You can watch the film on Vimeo and YouTube.
Others on "Star Stuff: A Story of Carl Sagan":

"Charming & inspiring short film."
Richard Dawkins, evolutionary biologist and author, Twitter

"A beautiful short film."
Michael Shermer, science writer and historian of science, Twitter

"Sagan had a certain way with words, and this film captures that incredibly well."
Jessica Lachenal, The Mary Sue

"A lovely short film that will tug at your heartstrings."
Tracey Moody, The Friendly Atheist

"A marvelous voyage of discovery."
Trilby Beresford, Nerdist

"A young Carl Sagan comes to vivid life."
Jennifer Oullette, Gizmodo

"An absolutely beautiful short film."
Geeks are Sexy
Film stills
Short Film
Croatian title: Zvjezdana tvar
Year: 2015
Runtime: 10m

Written & Directed by Ratimir Rakuljic
Produced by Monika Rakuljic, Ratimir Rakuljic & Andrej Smoljan
Music by Kenley Kristofferson
Cast: Isaiah Stannard, Domagoj Culina, Ozren Muic, Lado Skorin, Vedran Butorac, Ivica Gunjaca, Leonarda Obradovic, Visnja Skorin, Tony Salerno, Luka Satara, Ken Spassione
Edited by Monika Rakuljic
Director of Photography Filip Tot
Visual Effects by Ratimir Rakuljic
Original song by Doris Teur

Festivals, awards & public screenings:

Petrova Gora Star Party; 2015-09-12, Croatia
International Children's Art Film Festival; 2015-12-04, Colombia
International Short Film Festival Almería en Corto; 2015-12-04, Spain
9180 Shortfest; 2015-12-20, India
Children's Film Festival Seattle; 2016-01-24, USA
St. Paul Frozen Film Festival; 2016-02-06, USA
Youngabout International Film Festival; 2016-03-08, Italy
Sljeme Star Party; 2016-03-12, Croatia
Sarasota Film Festival; 2016-04-03, USA
International Children's Film Festival; 2016-04-09, India
Cine Butantan; 2016-05-12, Brazil
Shastaland Children's Film Festival; 2016-06-18, USA
KINOLUB Film Festival; 2016-06-21, Poland
Curtas Vila do Conde; 2016-07-09, Portugal
Science Film Festival (Indonesia, Philippines and Thailand); 2016 (exact dates TBA)
International Sound & Film Music Festival; 2016-10-23

"Star Stuff" has also been selected for Children's Film Festival Seattle "Best of the Fest" program, which played at the following venues:

Coastline Children's Film Festival (March 11-20, 2016)
Bellingham International Children's Film Festival (March 19-27, 2016)
ROSE Theatre, Port Townsend, Washington (March 19-20, 2016)
Spokane Children's Film Festival (June 3-5, 2016)
Clay-Platte Montessori School Children's Film Festival (March 12, 2016)
Monterey Art & Film Festival for the Youth (April 28-30, 2016)
RINCON International Film Festival, Rincon, Puerto Rico (April 11-17, 2016)
The Guild Cinema, Albuquerque, New Mexico (December 17 and 18, 2016)
Zoom Family Film Festival, Columbus, Ohio (December 1-4, 2016)
Amherst Cinema, Amherst, Massachusetts (December 3, 2016)
Seattle Central Library (December 4, 2016)